Comparta el trabajo y los experimentos de los estudiantes para la evaluación entre compañeros, muestre una técnica o grabe lecciones y presentaciones.
La cámara USB resistente y flexible captura imágenes y videos de alta calidad que se pueden compartir a través de un proyector, una pizarra digital interactiva o una pantalla de TV.
Su software es muy fácil de usar y no requiere formación previa.
La cámara HUE HD Pro es un recurso educativo asequible que se puede utilizar en todo el plan docente y ofreciendo un excelente valor por dinero. Es ya un producto imprescindible para profesores, que lo utilizan a diario de formas muy creativas para apoyar el aprendizaje y el desarrollo de sus alumnos tanto en clase como de forma remota.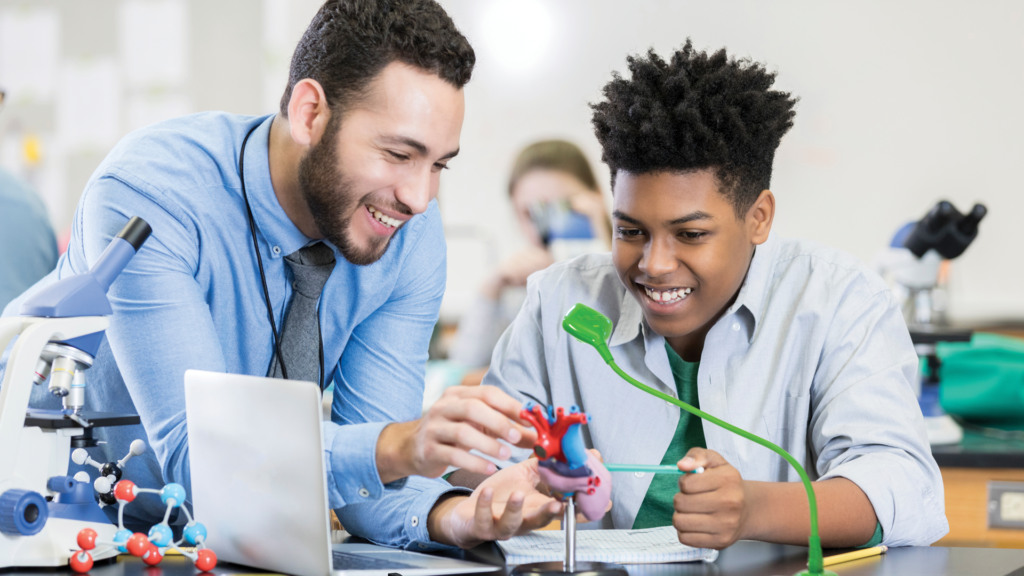 One piece of equipment I know I can rely upon
My HUE Cam has been indispensable this year! We have been faced with moving rooms every lesson and periods teaching from home and the HUE Cam is one piece of equipment I know I can rely upon: it is portable, works instantaneously, and allows me to live model and feedback whenever I need to.
The service from HUE has also been second to none. At the beginning of the year my old, trusty HUE started freezing. I tried to purchase a new one but, understandably due the pandemic and changes to practice, they were as rare as *insert trite simile here*. I emailed an unashamed begging letter to HUE and they replaced it free of charge. Superb!
Sarah Lovell-Brown, Teacher
Claydon High School