Teile die Ergebnisse und Experimente deiner Schülerinnen zur Besprechung im Plenum oder führe selbst exemplarische Anwendungen und Präsentationen vor deiner Gruppe vor, per Aufzeichnung oder auch live.
Die solide, bewegliche USB Kamera erzeugt hochwertige Video und Bildübertragungen, die über einen Projektor, ein interaktives Whiteboard oder auch über ein Smart TV projiziert werden können. Die benutzerfreundliche Präsentations-Software wird direkt mitgeliefert und erfordert keine Vorkenntnisse in der Anwendung.
Die HUE HD Pro ist eine kostengünstige Unterrichtsressource, die fächerübergreifend einsetzbar ist und dabei eine auffallend starke Leistung für ihren Preis bietet. Für viele Lehrer bereits ein unverzichtbares Tool geworden, lässt sie sich innovativ in den verschiedensten Unterrichtsfeldern einsetzen und fördert den täglichen Lern- und Entwicklungsfortschritt von Schülerinnen im Klassenraum wie auch Zuhause.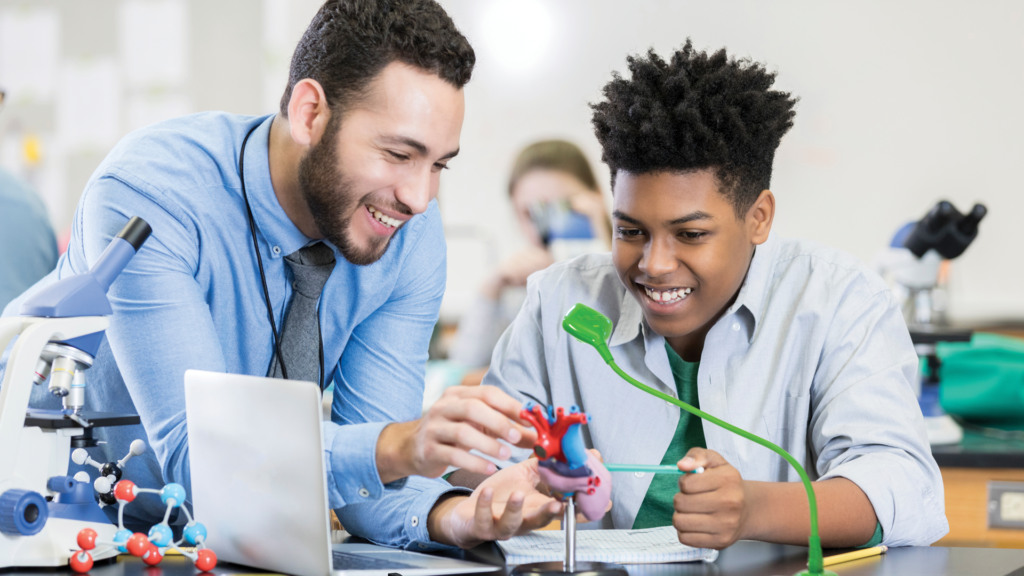 One piece of equipment I know I can rely upon
My HUE Cam has been indispensable this year! We have been faced with moving rooms every lesson and periods teaching from home and the HUE Cam is one piece of equipment I know I can rely upon: it is portable, works instantaneously, and allows me to live model and feedback whenever I need to.
The service from HUE has also been second to none. At the beginning of the year my old, trusty HUE started freezing. I tried to purchase a new one but, understandably due the pandemic and changes to practice, they were as rare as *insert trite simile here*. I emailed an unashamed begging letter to HUE and they replaced it free of charge. Superb!
Sarah Lovell-Brown, Teacher
Claydon High School