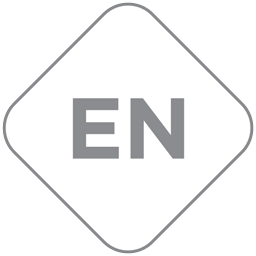 Status
Due to a surge in demand some products are currently unavailable for a short time but we restock our online shop regularly. You can sign-up for Stock Alerts for products that are not available.
Placing Orders (HUE website shop)
For orders under 50 units, please keep checking online. For volume orders please contact us directly.
Schools wishing to place an order can choose the Purchase Order option during checkout through our online shop.
Please note that there may still be difficulty with deliveries in some regions of the world so your order may not arrive as soon as you would normally expect. We are currently shipping all orders from the UK. You can read the latest international postal updates for your region here.
Placing Orders (Amazon)
Please check Amazon for availability as the situation can change daily.
Getting Help
Please check our FAQs and Tutorials, as the answer to your questions may already be there. Software issues may be resolved by upgrading to the latest version.
For all other enquiries you can contact us. Please follow us on social media and our blog for updates in the coming weeks.
Thank you for your continued support and patience.
The HUE team
---
En raison d'une forte augmentation de la demande, certains produits sont actuellement indisponibles mais nous réapprovisionnons régulièrement notre boutique en ligne. Vous pouvez vous inscrire aux alertes de stock (Sign up for stock alert) concernant les produits qui vous intéressent mais ne sont pas disponibles en ce moment.
Commandes directes (Boutique en ligne HUE)
Pour les commandes de moins de 50 produits, veuillez vérifier régulièrement leur disponibilité dans notre boutique en ligne. Pour les commandes en volume, veuillez nous contacter directement.
Les établissements scolaires peuvent choisir l'option Purchase Order (Bon de Commande) après avoir ajouté les produits au panier pour générer un bon de commande et payer ensuite par un mandat administratif.
Veuillez prendre en compte qu'il peut encore y avoir des difficultés de livraison dans certaines régions. Nous expédions depuis le Royaume-Uni. Vous pouvez consulter les dernières mises à jour de la Poste concernant les envois internationales ici.
Commandes Amazon
Veuillez vérifier la disponibilité d'Amazon car la situation peut changer quotidiennement.
Aide
Veuillez consulter nos FAQ et Tutoriels, vous y trouverez une réponse à la plupart de questions. Les erreurs liées à l'utilisation d'un de nos logiciels peuvent être résolues en téléchargeant la dernière version d'ici.
Pour toute autre question, veuillez nous contacter via ce formulaire. Vous pouvez nous suivre sur les réseaux sociaux et notre blog pour rester à jour des nouvelles.
Merci pour votre soutien, patience et compréhension. Prenez soin de vous et de vos proches.
L'équipe HUE
---
Nuestra tienda web tendrá existencias de vez en cuando, así que revísela periódicamente.
Realizar pedidos directos (tienda en línea HUE)
Todos nuestros productos son de nuevo disponibles en nuestra tienda en linea. Tenga en cuenta que todavía puede existir dificultades de entrega en ciertas regiones. Los aumentos de precios reflejan el aumento del costo de la carga mundial.
Para pedidos de menos de 30 productos, verifique la disponibilidad en Amazon.es. Para pedidos más grandes, contáctenos directamente.
Pedidos de Amazon
Consulte Amazon para conocer la disponibilidad, ya que la situación puede cambiar a diario.
Ayuda
Consulte nuestras Preguntas frecuentes y Tutoriales donde encontrará respuestas a la mayoría de las preguntas. Los errores relacionados con el uso de uno de nuestros programas se pueden resolver descargando la última versión desde aquí.
Síganos en las redes sociales y en nuestro blog para mantenerse al día con las noticias.
Gracias por su apoyo, paciencia y comprensión.
El equipo de HUE
---
Tweets by HUEcameras