Using HUE Animation to Teach an Earth, Moon, and Sun Unit
Meet Heidi Neels, outstanding first grade teacher at George Washington Elementary School in Moline, Illinois, and author of the fabulous Flipping for First blog.  We think you'll flip when you read Heidi's post on using HUE Animation Studio to teach a unit on the earth, moon, and sun to her first graders.

Heidi shares her lesson goals: she wants her students to see and understand the concepts she is teaching.   Heidi's lesson gets the students involved in all ways–she employs a constructivism approach–and the results are impressive.
From creating the backdrop and "props' to practicing and performing "roles" in the video, the students are learning every step of the way.
Note how Heidi highlights the onion-skinning feature of HUE Animation, and she gives tips for adding audio.
Here's the link to Heidi's blog post, and be sure to check out her other posts!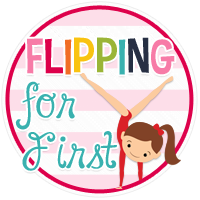 Teachers like Heidi are what make life in the first grade awesome!