The HUE HD Pro can be used for homeschooling, online tutoring or video calls with family and friends. Simply connect the camera to a USB port and use it straight away with your preferred video conferencing app.
You can set the digital timer for automated image capture or use the motion capture feature to watch for movement. This turns the HUE HD Pro into a remote monitoring or security camera.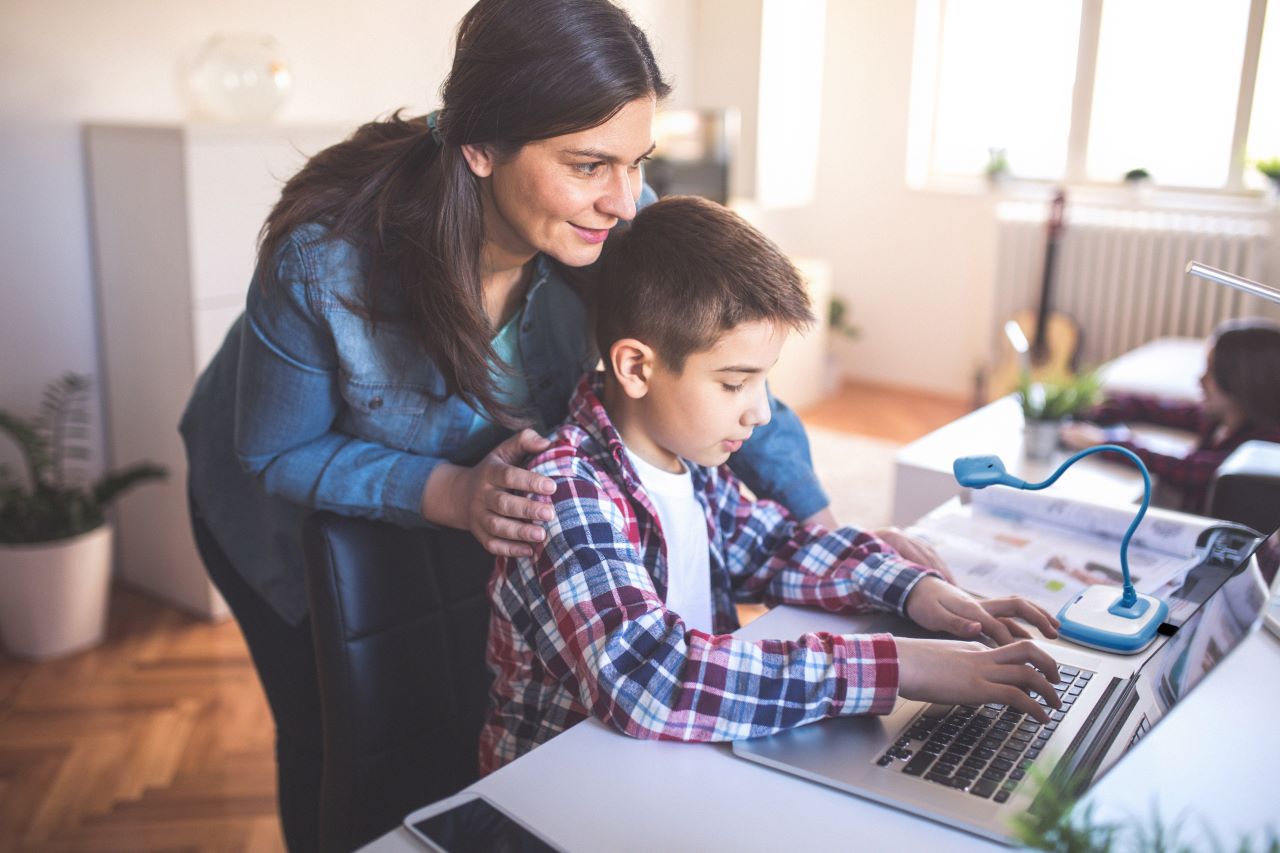 La cámara es increible. Muy recomendable para quien trabaja en linea.
La cámara es increíble, es muy fácil de instalar y usar. tiene flexibilidad para poder mostrar a los alumnos diferentes ángulos, compartir libros, etc. Su calidad de color es excelente así como de sonido. Mis alumnos notaron la diferencia. Es liviana y de fácil manejo. Muy recomendable para quien trabaja en línea.
Lorena Molina Agacio
Visually interesting shots and moves
The reason I went for the HUE HD cam is that it has a gooseneck and a focus ring, and it's small. Perfect for working with time constraints while making visually interesting shots and moves.
It doesn't take a lot of expensive hardware, like computer operated dollies and cranes.

It can get you up real close in strange positions while still being able to focus.

You can even do cranes with some effort.

You want your focus to be lockable when you're doing a stop motion.

Plus you can actually shift focus during a shot.
That said, just remember the most important part in any film: story.
Here is the HUE HD webcam in action:
Frank Boxman
Perfect for playing games with friends or for talking to grandchildren online
During Lockdown we have really missed our grandchildren and sharing stories. The Hue camera has been absolutely perfect. We can turn the camera to talk to our grandchildren and then focus it on the books we are reading. They absolutely love it and can clearly see the words and the pictures.
It has also been great for playing games with friends. We have set it up to focus on the Trivial pursuits board and been able to play with friends. Everyone has seen the board clearly. I have also used it to send documents that normally I would have shared face to face.
As a former headteacher of an Infant and Nursery school, I wish I had had this to use in school. I can think of 101 uses that I could have made of this while teaching from putting the words to hymns on screen, to demonstrating to classes and many more. So versatile, easy to use and so light and easy to transport.
Tricia Palk
I have used the camera for my son's online classes
I have used the camera for my son's online classes it has really helped us in the session. The tutor recommended it to us and it has really made the sessions better to manage. I can switch anytime in between so that the tutor can see my son or the work he is producing. The quality is really good and very easy to operate. Overall, I'm very satisfied with it. 🙂
Shefali Chandna
Online tutor Atul Rana, UK
Follow Your Dreams
Fantastic animation kit! I use these for group animation workshops for disabled children and young people and they are so simple to use, the children really engage with them. We have made some really impressive work with these and the accompanying hints and tips book is great for learning techniques. The flip-down set included on the box is really useful too! Very highly recommended for group activities or for a gift.
Liz Whitaker
Paula
The educational impact is tremendous as children's creativity is unleashed and they develop additional skills in communication and teamwork that will be of benefit to them throughout their lives.
My grandson was at a loss for words when he started on the program. He can be quite a talker, but he seemed stuck on one word: cool… cool… COOOOL.
Paula, Grandmother
USA
Able Radio
HUE Animation is really fun and simple to use, with a cool camera, producing sharp images; great for all ages and abilities. We loved using this to create stop motion animations, as well as some nice drawn ones.
Katrina
Parent, Australia
The most fabulous part is that even though they are only little kids, they are able to use the software all on their own.
Parent
Australia
Parent, Venezuela
It's amazing how easy it is to use and inherently teach at the same time.
Parent
Venezuela, South America
L.H.
It is refreshing as a parent to see an app that is not a game or simply a way to drill kids on subject matter.
L.H., Parent
USA
Parent, Massachusetts
My son will be so happy today when he comes home from school… thank you so much for your help… you made his day… his millennium!
Parent
Massachusetts, USA
Parent, USA
I tried a lot of a demo versions of stop motion software out there, and my 8-year old loves your version the best. Thank you!
Parent
USA
Parent, California
My 12 and 10 year olds learned SAM animation at a summer camp affiliated with their school and LOVED it! It was amazing how incredible the movies were. I was stunned and sooo excited!
Parent
California, USA
Parent, Australia
It makes them feel really big to be able to think about a story and then create and film it is so much better than spending their time playing computer games!!!
Parent
Australia
Parent, UK
Thank you for all your help and assistance, I must say I am very impressed with your level of support.
Parent
UK
Parent, Tennessee
I am very impressed with the added customer service you have given me! You went above and beyond and I really appreciate it!
Parent
Tennessee, USA