[UK] Schools can 'try before they buy' with LendED and the HUE HD Pro visualiser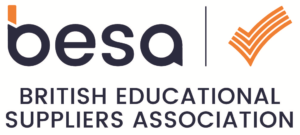 HUE is delighted to be amongst more than a hundred edtech companies to have signed up to a new scheme that allows schools to test their products before spending money on them.
The LendED platform, launched at the BETT Show in January 2019, was created by the British Educational Suppliers Association (Besa) with the support of the Department for Education.
"LendEd is a way in which teachers can request a trial of products before they buy in order to make sure it's right for them." – Patrick Hayes, director of Besa.
The move follows calls last summer for edtech companies to let schools "try before they buy".
The new government strategy launched last month marks a new era for schools aimed at reducing teacher workload, boosting student outcomes and helping level the playing field for those with special needs and disabilities.
The HUE HD Pro visualiser is ideally suited to achieving these aims and we encourage you to request your free trial through LendED today.
The HUE HD Pro camera has been available to UK schools on a 30-day free trial basis for some time through our own website and we welcome this wider government endorsement of our approach. To order your free trial through our website, please visit the Schools section in the menu.
For further information about the HUE HD Pro visualiser for teachers, how we work with schools and first hand accounts of how teaches are using it in the classroom, please visit our HUE in Use and For Teachers by Teachers pages as well as our schools portal.