Guest Post: Amanda Gummer explains why HUE Animation Studio was chosen for the Good Toy Guide
Amanda Gummer, founder of The Good Toy Guide, presents HUE Animation Studio in a newly recorded video in which she explains the benefits of creative play and answers questions on why it was chosen for the Guide.
"It's great to find a tech toy that isn't just another computer-based game that actually allows children to develop a range of portable, creative and imaginative skills as well."
 (Amanda Gummer)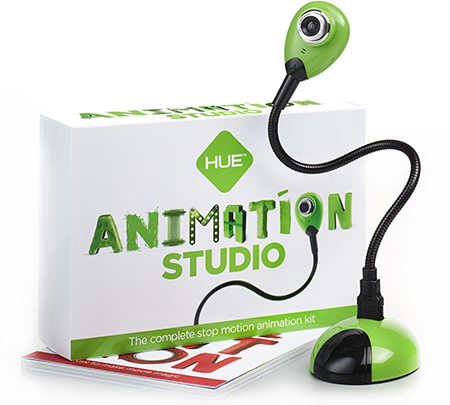 Our team of testers said:
"Look at my animation. It's like it is drawing by magic!"  (Girl aged 8)
"I'm going to do a time lapse video of my gerbils digging and then I can add words on the screen like they're talking!" (Boy aged 7)
HUE Animation Studio develops skills:
Encourages creativity and imagination.
Helps develop an interest in technology.
Gives children the opportunity to tell stories and practice their speech.
What our experts think:
Children loved making their own videos, and experimenting with different methods such as using photos of themselves dancing, drawing pictures and modelling Play-Doh.
The freedom of choice encourages children to be creative, and they can also use their imaginations to think up stories for their films. They can then narrate their films, helping children develop their speech and language skills.
It was also great to see children discussing how many frames per second would be best for their video, as this shows a developing interest in technology and film making.