HUE HD Pro wins a NAPPA 2021 Award!
We are pleased to announce that the HUE HD Pro camera has won a National Parenting Products Award for 2021.
The award evaluators had great feedback!
Evaluation comments
"This is great for a child or teacher."
"What makes this unique is that it can zoom in and focus on objects. We tested the camera to look at rocks and plants. This is also an excellent way for educators to focus on objects without having a crowd of students hovering over items. "
"The neck of this camera is strong and flexible so that it can bend into the desired position and maintain its shape. It has a light to help visualize and focus on its subjects. You can use the camera with video-based applications, which is great for my kids who use different learning management software programs for school."
"We liked the camera itself and how useful it would be for school. I can see my kids doing live or recorded demonstrations for science (rocks, leaves, etc.) or art (crafting, drawing, etc.)."
About NAPPA
Integrity and honesty are at the core of what NAPPA stands for. For over 30 years, the National Parenting Product Awards (NAPPA) has been ensuring that parents purchase the highest quality products that help them connect and enjoy time with their families.
NAPPA's team of evaluators, along with parent and child testers, select the best baby gear, toys, apps, games, books, music, and other family must-haves to be award winners through year-round product testing.
As one of the longest running awards programs in the country, NAPPA is the "go-to" source for parents and professionals seeking the best products for their children and families.
For more information, visit NAPPA.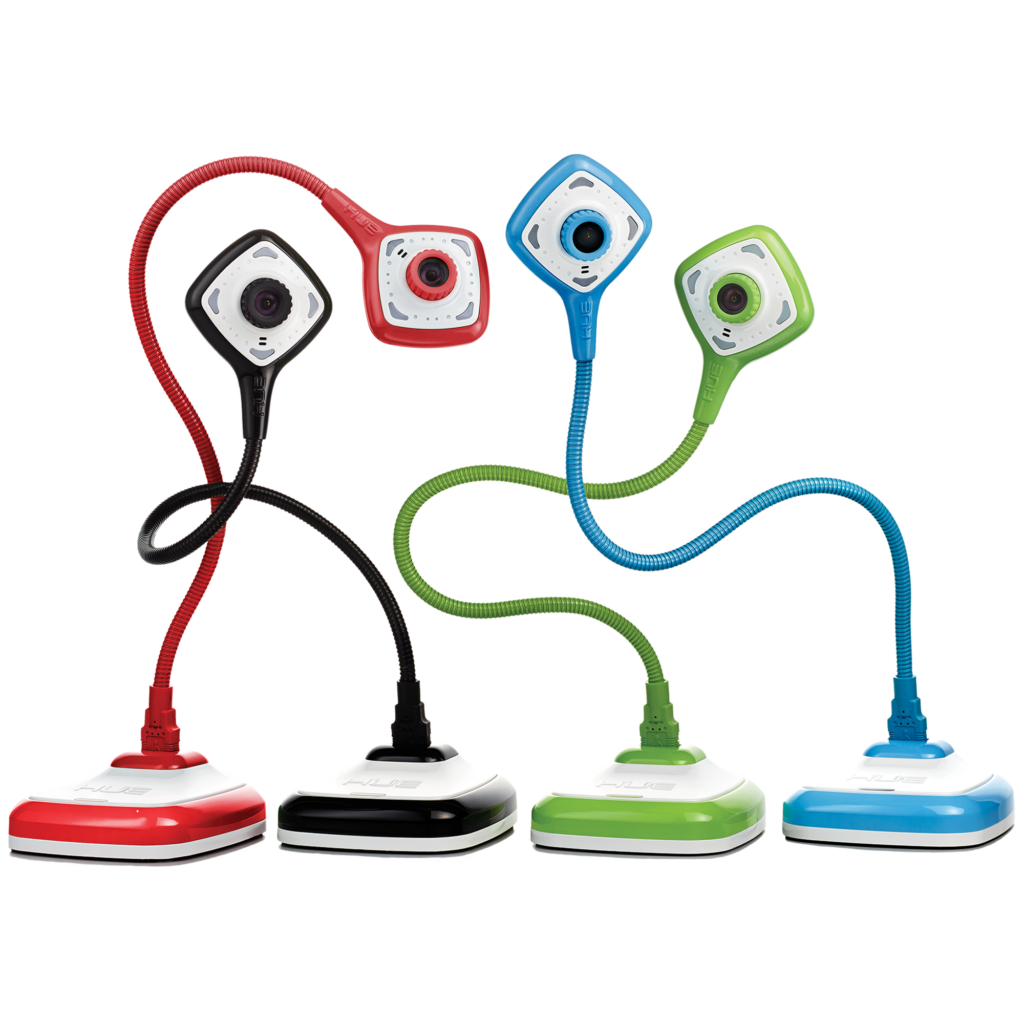 About the HUE HD Pro camera
The HUE HD Pro is a multipurpose, Plug & Play camera (Full HD 1080p) that the whole family will love. Incorporating a solid base, flexible neck, built-in LED lights and high-quality microphone, it works with any application that recognizes a USB camera such as Zoom, Facebook Live, Twitch, Discord and Seesaw.
Each HUE HD Pro comes with easy-to-use HUE Intuition software, specifically designed for parents and children to master the full functionality of the camera:
Record video and sound
Annotate images and save as JPG/BMP/PNG/GIF
Take snapshots
Take multiple images over time
Demonstrate or share workings whilst video conferencing
Package Contents
HUE HD Pro camera
Camera base
USB to mini-USB cable
User Guide
Single-user software license for multiple computers. Site licenses available.
---
Find out more, subscribe to our blog, download resources, contact us or follow us on social media.