Working from home? Here are 8 things HUE can do for you!
The work from home revolution has meant making the move from fully-equipped, shared working spaces to improvised offices in kitchens, bedrooms and cupboards under the stairs, which has presented unique challenges for many across the full spectrum of industries. The HUE HD Pro multipurpose camera offers colorful rays of hope and solid solutions to everyday work from home woes.
Available in a cheerful choice of red, green, blue and black, the camera features a high-quality noise reduction microphone and a wide-angle lens, and delivers Full HD 1080p still image and video resolution together with crystal clear sound.
It's flexible gooseneck can be rotated 360° and freely positioned for a multitude of uses. Angle it straight ahead to use it as a facecam, position it downwards to share documents or move the neck in real-time while examining an object.
Complementary HUE Intuition software is included with every camera allowing you to capture and annotate images, scan documents and record videos with ease.
Learn more about HUE Intuition software's features on the HUE website.
8 ways to use the HUE HD Pro while working from home
1. Video conferencing 
The camera is a Plug & Play device – compatible with Windows, macOS, Linux and Chrome OS – that can be connected to a computer and used immediately with any application that recognises a USB camera such as QuickTime, the Windows 10 and Chrome 'Camera' apps, Zoom, Google Meet, MS Teams, Loom, Around, Slack, OBS and many more.
Standing at 44cm tall, the HUE HD Pro solves the issue of the dreaded "up the nose" laptop webcam view and its built-in LED lights can help illuminate your face in darker conditions.
Light and portable, this camera can be used wherever you want to work whether at home, in the studio or at your favourite local cafe. The camera can also be used without its base and cable for an even smaller footprint.
Check out our free video conferencing guides for tips & tricks for using the HUE HD Pro and HUE Intuition software with Zoom, MS Teams and Google Meet.
2. Virtual training & tutorials
Certain types of training that would usually be conducted in person can be tricky, and sometimes impossible, to accomplish remotely using a laptop or desktop computer's built-in webcam. The versatile HUE HD Pro is an all-in-one camera and tripod which allows you to record videos or stream a live video feed from any angle. whether you're training staff or filming a creative tutorial using real-world objects, gadgets, gizmos and techniques.
The HUE HD Pro is being used with great success for delivering training sessions and tutorials across a number of different industries including creative, healthcare, education and emergency response.
3. Brainstorming & sketchnoting
If you find the power of good old-fashioned pen and paper helps to focus colleagues' minds and unleash creativity during brainstorming sessions, the HUE HD Pro can help to keep thoughts flowing freely while remote working.
During a video call you can use the HUE HD Pro as a second camera source or share your screen to display the HUE Intuition window while sketchnoting, doodling and brainstorming with your colleagues.
At the end of your video call you can use HUE Intuition software to scan your drawings and notes to save or share with your team.
4. Designing & making
If you work in the creative industries the HUE HD Pro camera can come in handy for all manner of tasks.
Designers and illustrators can capture snapshots of hand-drawn sketches which can then be imported into creative software applications such as Adobe Photoshop or Illustrator, to use as a basis for digital work. 
Etsy makers can use the camera to easily film bird's-eye view, behind-the-scenes videos for their social media channels without needing to set up awkward, cumbersome tripods or space hogging camera rigs.
Artists can use HUE Intuition's automated image capture feature to save image sequences while they work which can be used for creating time-lapse videos with additional compatible software such as Adobe After Effects.
5. Live streaming
The HUE HD Pro is compatible with numerous live streaming platforms such as Twitch, Discord, Facebook Live and YouTube Live.
Whether you want to stream the launch of a new product, interact with your customers with a live Q&A or simply reach new audiences on streaming apps, the Plug & Play HUE HD Pro will help you connect with your customers live and direct – as long as you can stop your kids from 'borrowing' it all the time!
6. Homeschooling & e-learning
Originally designed for use in education, the camera and software are naturally suited for homeschooling and e-learning through a variety of activities. 
Teach STEAM subjects
Act as a microscope
Take snapshots
Work with online tutors
Connect on video conferencing apps
Record a lesson
Keep records
Build portfolios
Create stop motion animations (HUE Animation software sold separately)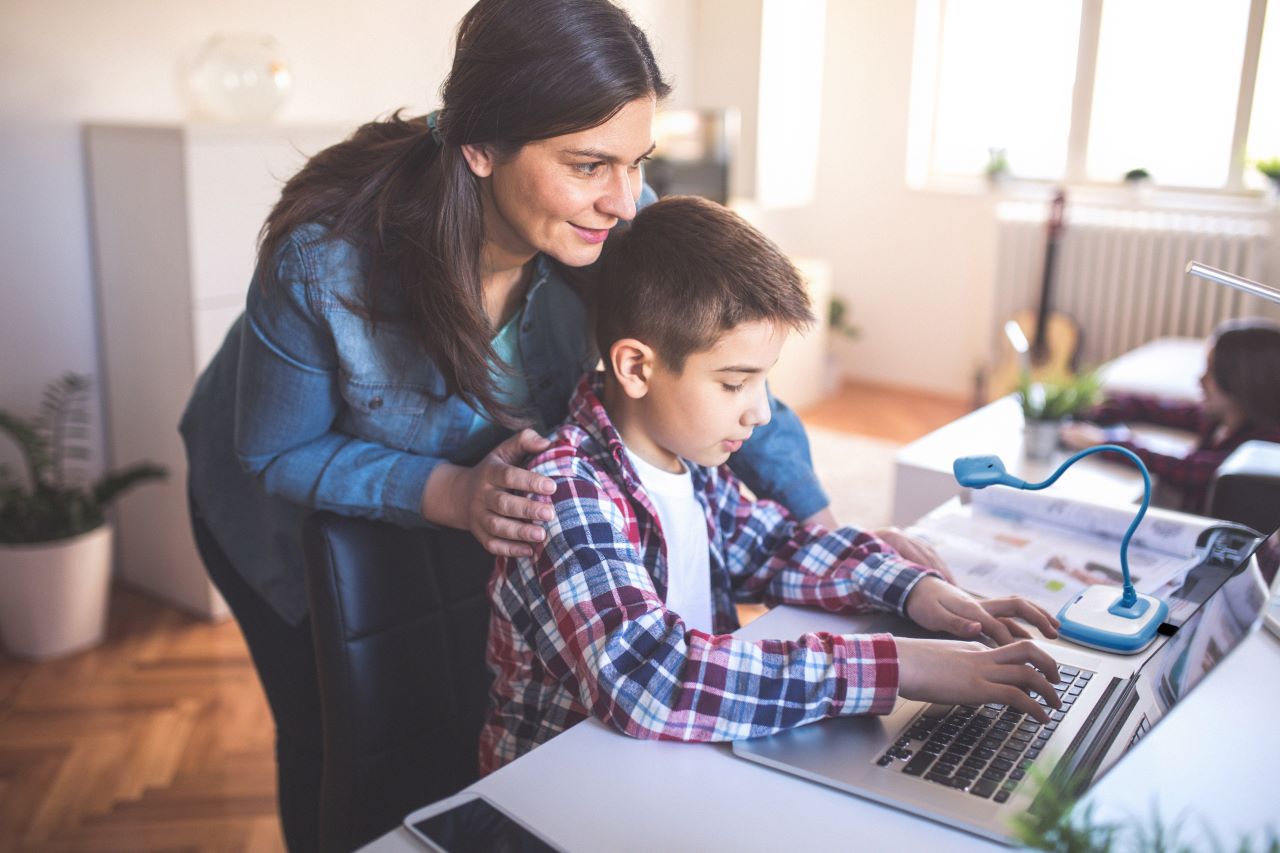 7. Health & fitness
When the working day is done and thoughts turn to more leisurely activities, the HUE HD Pro is as flexible as your online yoga teacher. The camera's wide field of vision and flexible neck are the perfect partners for Zoom pilates and dance lessons.
8. Fun & games
From clocking off and unwinding with an online art class, making stop motion videos with the kids or connecting with friends over a virtual games night, the whole family can use the camera for a variety of activities.
Thanks to the HUE HD Pro's wide-angle lens, it can accommodate group video calls with the whole family which prevents audio feedback from multiple devices being used in the same room.
The all-in-one HUE HD Pro will brighten up your surroundings, remove the need for additional microphones, scanners, tripods and laptop stands, harmonize and simplify your home studio or office environment and become an indispensable work, rest and play companion.
Which HUE are you?
---
Find out more, subscribe to our blog, download resources, contact us or follow us on social media.