Come and visit us at BETT 2018 for product demos and exclusive discounts!
Come and visit us at the UK's BETT 2018 education technology exhibition on Stand B310 for product demonstrations and an exclusive 20% discount on all products only for purchases made during the show.
In addition, purchasers of the HUE HD Pro Visualiser will receive a free copy of our very popular HUE  Animation software and 60-page book full of tips and techniques for stop motion animation!
How cool is that?
HUE's colourful and affordable range of products are designed for teachers, by teachers and are a must for STEM/STEAM educators around the world. Our range includes:
HUE HD Pro Visualiser
The latest addition to the HUE range of USB cameras. This camera can view a full A4 or US letter sheet and project it onto the whiteboard via your PC and projector. Included with the camera is HUE Intuition software, which offers a full suite of camera management tools to allow you to master the full functionality of the camera with ease.
HUE Animation Studio
A stop motion animation kit for kids aged 7-13 including the HUE HD camera, HUE Animation software and 60-page HUE Book of Animation.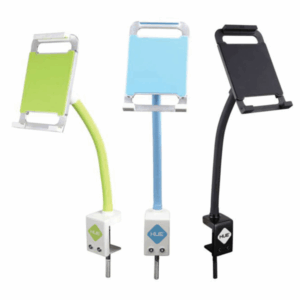 HUE Flexible Tablet Stand
A strong and flexible teaching aid designed to help educators get the most out of their tablet devices. It can also be used in the home or while travelling to make use of tablets in new and creative ways.
We look forward to seeing you all at BETT!
Posted on

January 19, 2018

in Events