Celebrate the festive season with HUE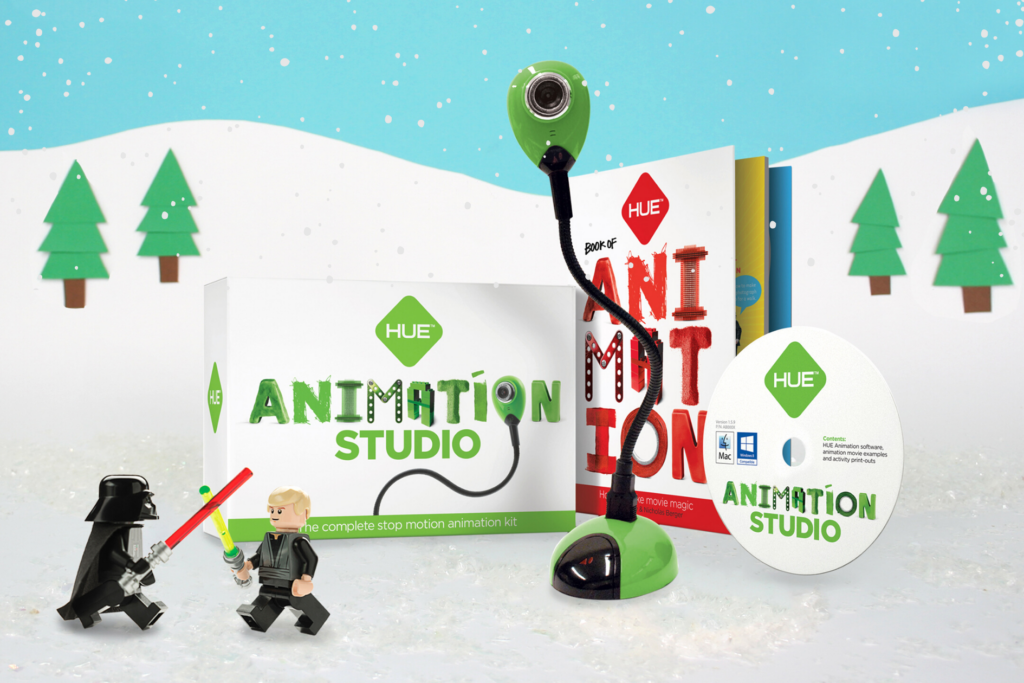 HO HO HO! The most wonderful time of the year is (almost) here and HUE's elves are feeling especially animated.
It's snow secret that we love the holiday season here at HUE, almost as much as we love stop motion animation (and puns!) What could be better than combining these passions to create festive films and jolly GIFs?
If you left it too late to catch Santa's sleigh this year, there's still time to get creative and send loved ones a little something digitally with HUE Animation Studio.
Create a time-lapse 'Santa Cam'
Add a little extra magic to Christmas Eve by catching 'Santa' 😉 on camera this year. HUE Animation software's time-lapse feature is perfect for capturing the jolly old guy in the big red coat delivering presents and enjoying a cookie or two. If you have the HUE HD Pro and HUE Intuition software you can create a motion capture version of this project instead. 
Make animated greeting cards (with you as the star of the show!)
This is a hilarious activity that is guaranteed to bring mirth and merriment to the whole family. Using stop motion animation, you can turn your selfies into all singing, all dancing cut-out puppets. We made our own little holiday greeting here.
If you would like to try this project for yourself, readers of the HUE blog can download the ready-made puppet templates and backgrounds for free. How cool is that!
Download our Selfie Elf and Santa template now and, for an extra bonus activity, you can click here to download our classic 'HUE Reindeer' templates. 
To create your animation, print the templates and your selfies onto a sheet of thin card, cut out and assemble the body parts with sticky-tack and voilà, instant animation puppets! 
Bring holiday gifts to life!
Whether your little ones were gifted LEGO®, toy dinosaurs or arts and craft materials, HUE Animation Studio is perfect for maximizing the enjoyment of holiday gifts. Once children realise they can make their playthings move by themselves through the magic of animation, each toy can take on a new lease of life and play starring roles in your child's movies.
Back in 2019, we were given an amazing LEGO® Harry Potter Advent Calendar and we just couldn't resist animating the toys behind each door!
---
Find out more, subscribe to our blog, download resources, contact us or follow us on social media.
Posted on

December 10, 2021

in None