Traditional Animation Pencil Tests with HUE
HUE products are well known (and loved) for making stop motion videos but they are also incredibly useful tools for creating traditional animation 'pencil tests' on paper.
A pencil test is the process where an animator digitally captures rough, pencil drawings, to check how their animation is working.
It helps animators see if they have timed their animation correctly and how a character's acting looks before committing to the next stages of clean-up and colouring in.
2D animation is a very time consuming activity so doing pencil tests early on in the process helps to prevent mistakes and wasted time.
The HUE HD Pro teamed with HUE Animation software are perfect partners for pencil tests. The Pro's long neck is designed for capturing A4 pages and frames can be quickly captured and played back directly in the HUE Animation software.
The timing of key drawings in pose to pose animation can be tested in the software, thanks to HUE Animation's 'duplicate frame' function, allowing animators to plan out the number of inbetween frames they need to draw.
The frames captured in a HUE Animation project are automatically saved as JPEG sequences on your computer and video files can be exported in MOV and MP4 formats, which can then be used in additional image editing and animation software for digital inking and painting.
Using a HUE HD Pro with HUE Animation eliminates the slow process of using bulky flatbed scanners, or a digital SLR camera and tripod, to capture and import frames.
The HUE HD Pro is light and compact and takes up hardly any space on your desk. It can be folded down and packed away easily and quickly although, with HUE's good looks, you might not want to put it away!
HUE products are a simple, affordable solution for traditional 2D animation students and hobbyists to quickly and easily capture and playback pencil tests.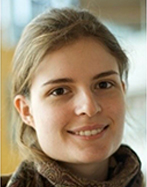 Royal College of Art alumnus and professional animator Eva Wagner put a HUE HD Pro and HUE Animation software through its paces for making pencil tests.
"When this arrived I realised I had an older model (the HUE HD) that I used at Uni. The HUE HD Pro is much more sophisticated with its lights and long neck. Scanning hand-drawn animation takes forever so this is a great solution for quickly reviewing pencil tests!"
Check out more of our favourite pencil test examples below for inspiration and motivation. Pick up a peg bar and get animating today with HUE!
Glen Keane's stunning pencil test of Ariel from Walt Disney Studios' The Little Mermaid.
A beautifully 'bouncy, trouncy, flouncy, pouncy' Tigger walk cycle by Maël Gourmelen.
Behind the scenes of Walt Disney Studios' Beauty and The Beast.
Expressive pencil tests by Jorge A. Capote for Sergio Pablos Animation Studios' film, Klaus.
Pencil test by Milt Kahl from Walt Disney Studios' Peter Pan.
Lovely example of key frames in action in this masterful Milt Kahl pencil test from Disney's Sleeping Beauty.
Andreas Deja's pencil tests of Scar from Disney's The Lion King.
And one more Milt Kahl pencil test (because why not?) of Madame Medusa from Disney's The Rescuers.