Video conferencing with a HUE document camera
A document camera is a great tool that can be used for much more than simply showing a book to a classroom via a projector. Combined with a video conferencing software, the possibilities are endless.
Working from home is becoming more and more popular, and having a camera to record video presentations or to use for video conferencing is often a must. Having an affordable, flexible document camera such as the HUE HD Pro on your desk means that you can adjust the camera angle for your business meetings or switch between two cameras depending on the application that you are using.
Check out the G2 grid for top video conferencing software products to find the one that suits best your needs. The HUE HD Pro camera will work with Skype, Zoom, Microsoft Teams, Google Meet (formerly Hangouts), and any other software that recognizes USB video devices or webcams such as Blackboard, Bitpaper or Loom.
We have produced simple tutorials for Zoom, MS Teams and Google Meet to help get you started. There are also plenty of video tutorials available on YouTube on how to use your HUE camera with Zoom, Seesaw or other video conferencing software. Check them out to see how to share the screen or switch between two cameras.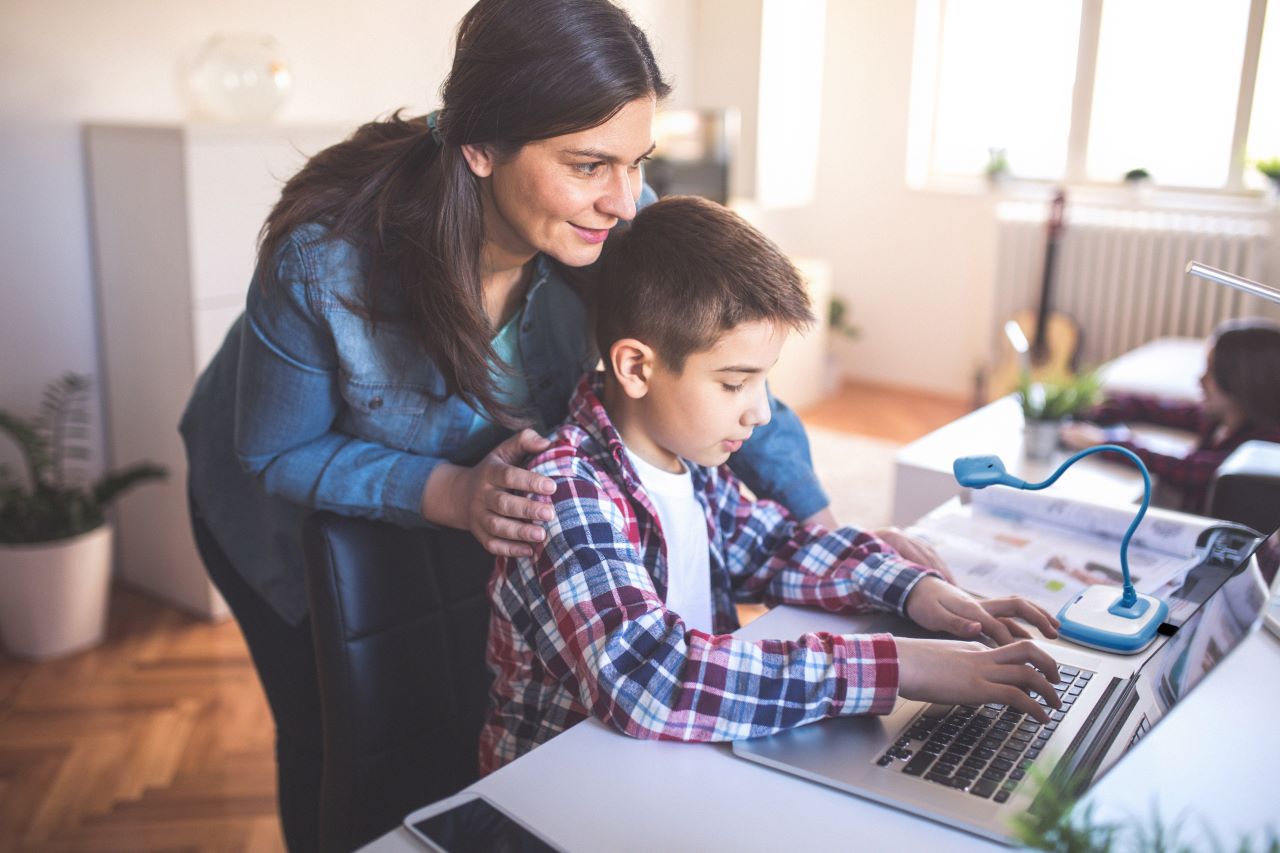 Have you thought about using a document camera for sharing your screen during online tutoring or homeschooling?
Private tuition has become increasingly popular in recent years and a document camera opens a whole new world of teaching techniques as tutors can physically demonstrate concepts. Many teachers are recommending OBS Studio for remote learning and creating recordings of their teaching sessions.
"I have used the camera for my son's online classes it has really helped us in the session. The tutor recommended it to us and it has really made the sessions better to manage. I can switch anytime in between so that the tutor can see my son or the work he is producing. The quality is really good and very easy to operate. Overall, I'm very satisfied with it. 🙂"

Shefali Chandna, online tutor (Atul Rana)
If you have any questions about using your HUE camera with any of the services listed above, or if you would like to recommend a different way of using the camera for distance learning, please contact our team.
---
Find out more, subscribe to our blog, download resources, contact us or follow us on social media.